What matters
10 reasons to rent from Wobag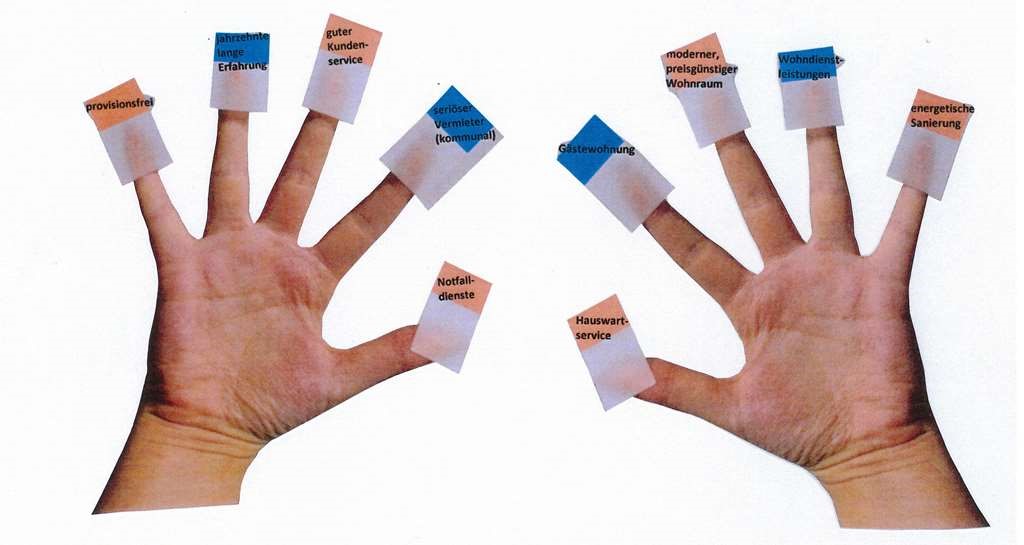 1. commission free
With us, only a deposit is required, which is deposited in a separate account as a security deposit.
2. decades of experience
In 2009, WOBAG celebrated its 60th anniversary as a municipal housing company. We therefore have decades of experience in the housing industry, financing and housing construction.
3. good customer service
Thanks to our office hours, our competent employees can quickly take care of your questions and concerns.
4. serious and reliable partner
WOBAG is a municipal housing company. It is the 100% subsidiary of the city of Grevesmühlen. Furthermore, WOBAG is a member of real estate associations such as the VNW and the GDW.
5. emergency services
Outside the service hours you can reach our emergency services, which will help you in case of disturbances or damages in connection with your apartment. You will find notices for this in your stairwell.
6. janitor service
We have 5 janitors for our housing stock, who are available to you during our service hours for questions and concerns about your apartment and the property.
7. guest apartment
We have also thought about your visit. We offer for the guests of our tenants and of course also to vacationers a furnished and inexpensive vacation apartment in a central location.
8. modern, low-priced living space
Whether for families, seniors, starter households or students, we have a wide range of apartments for you in the city area of Grevesmühlen, Gadebusch, Boltenhagen and Grevesmühlen-Land. We respond individually to your wishes and are always committed to your desire for a high quality of living.
9. residential services
Especially in the area of assisted and age-appropriate living, we offer some residential services. Tenants have a secure supply of emergency call devices and elevator systems.
10. energy refurbishment
WOBAG is also active in the area of energy-related refurbishment. Special attention is paid to implementing measures for permanent savings in energy and heating costs. Furthermore, WOBAG is a member of "City without Watts".